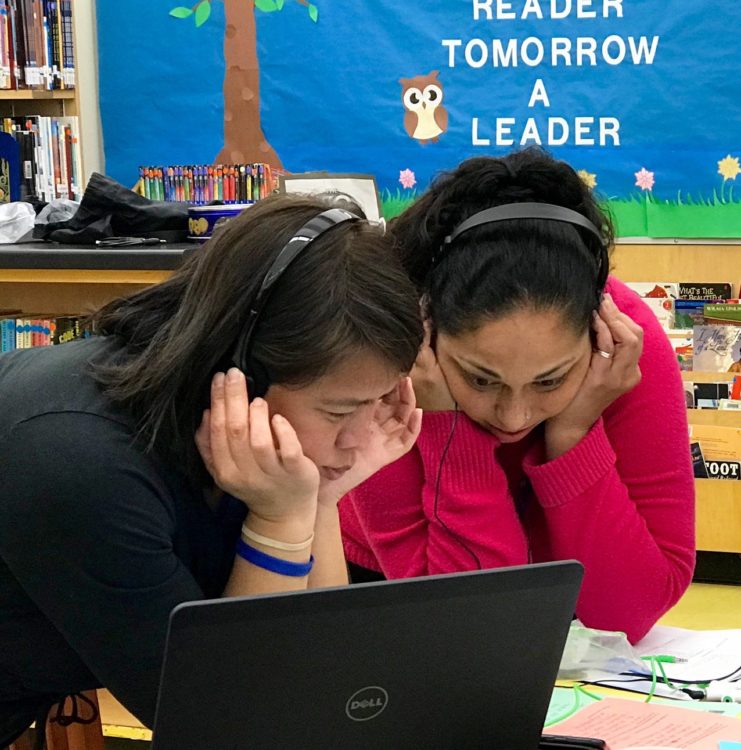 The Role of Adult SEL in California's Continuous Improvement Efforts
Original post was updated on June 23, 2021.
Policy Analysis on California Education (PACE) recently released a comprehensive report on continuous improvement as the method to California's success in the era of the Local Control Funding Formula (LCFF). Implicit in the report, yet not named directly, is the important role that adult social emotional learning (SEL) plays in building systems of continuous improvement. The role of adult SEL in creating more enriching learning environments for students is gaining attention, however it often is limited to ideas about adults regulating emotion and modeling positive relationships. While these are essential SEL skills for teachers and instructional leaders, Lead by Learning addresses adult SEL through considering the SEL competencies that adults need in order to actively engage in continuous improvement.
Continuous improvement is, at its core, a social emotional endeavor. It is the process of collaboratively generating self awareness about effectiveness. While it is supported by tools, structures, and time, improvement for deeper learning is ultimately powered by curiosity, and, to flourish, it relies on a specific set of conditions. For the past nine years Lead by Learning has partnered with teacher leaders as well as school and district leaders to set these conditions.
Today, over 400 teacher scholars, coaches, and leaders in our network are using classroom-based data to collaboratively make sense of what is happening (and perhaps not happening) in their classrooms. These adult learners have chosen the specific aspect of practice they want to work to improve, often defined within a larger school-wide goal. They collect and collaboratively analyze data throughout the year. The work of their authentic inquiry is not a clean scan for proficiency, but rather a messy sense making endeavor that builds understanding and intentionality. It is the intriguing and essential, equity work of learning about their learners so they can meet them where they are.
Two sets of questions that inform instructional decisions are continually returned to in our inquiry sessions:
What is happening for my learners? What do they know? What is getting in the way of their progress?

What do I want to have happen? What is the developmental trajectory of learning in this area of instruction? What would indicate success?
Many improvement structures and inquiry cycles that teachers experience assume that there are obvious and quick "answers" to these questions and they, ironically, skip over the adult learning opportunity that the inquiry process presents.
What we know about learning for students holds true for adult learning as well: there is a direct correlation in the learner's ownership of the question and the learner's curiosity, or the degree to which the answer to the question is being actively and authentically pursued. As outlined in the PACE report, large district systems tend to focus on the visible aspects and features of continuous improvement. Getting teachers, leaders, and coaches to do something — implement specific strategies/products/tools — is often the end game to supporting higher student learning outcomes.
At Lead by Learning, implementation is only a first step towards improvement. Given the uncertainty inherent in teaching and learning, the methodology of collaborative inquiry–driven by curiosity– is essential to continuous improvement.
Want to learn more?
Join us for our day-long workshop for administrators, coaches, and teacher leaders on Creating the Conditions for Adult Learning, February 6th, 9:00-3:00 at Mills College.