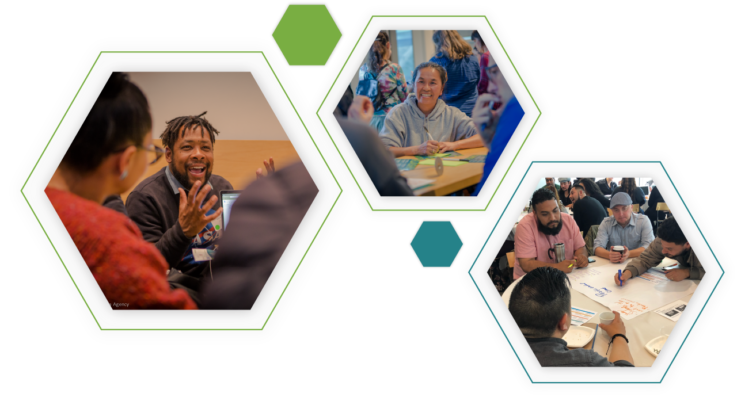 Creating the Conditions for Adult Learning Introductory Workshop
Lead by Learning can now come to you!
After seeing the transformational impact of our work in Oakland, West Contra Costa, and Berkeley, our foundation partners have committed to helping us to share our equity-centered approach more broadly, at no cost to you. 
As educators and partners our focus is to support you as you move your system to a more future-oriented approach to learning, one driven by science-based knowledge about how learning happens. Engagement, belonging, deep and messy meaning making, and developing students' voices is the work that we undertake together. It begins with re-imagining educator learning.
Our no-cost 90-min introductory workshops are for principals and district leaders. You will walk away with:
Join us to learn how to create conditions that better support high-quality teacher learning and improvements to instructional practice!
Who should participate?
Administrators interested in Lead by Learning's approach to teacher learning
District leaders interested in improving their teacher learning model
Instructional coaches responsible for designing and implementing teacher learning