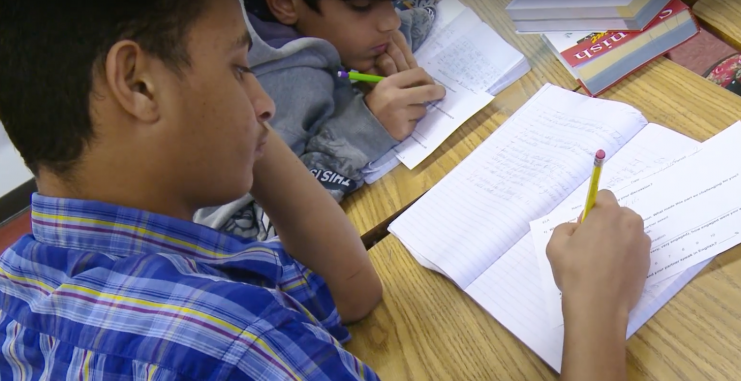 Students Want to Be Heard: How a Learning Partnership Conversation Changed My Outlook On "Disruptive" Behavior
Building rapport with students was an experience I was looking forward to as a first year teacher. It was also completely unprecedented and not what I had expected. As we eased into the virtual school year, I had gotten to know a student of mine whose name I will replace with Martin. Martin had made his first impressions on me by relentlessly spamming our Zoom chat. Martin was bold and held a strong presence in the classroom albeit never having his camera on. 
Coming to realize that I had to not only curb this disruptive behavior but also dive deeper into the head spaces of all my students, I had decided to talk to Martin. It began with a Zoom chat private message: 
Ms.Nguyen: (Direct message to Martin) Martin, you really need to stop spamming the chat please.
Martin: (Continues to spam)
Ms.Nguyen: (Direct message to Martin) Do you want my attention or something??
Martin: (Direct message to me) Yes.
Despite the brevity of this text conversation, I realized when he said "yes" it presented an opportunity to really understand Martin because of his honesty. After this text conversation, I decided to put the class on a 5 minute break while I checked in on Martin in a separate breakout room for a Learning Partnership  Conversation to find out more. This was the first time we spoke not using the chat. 
I started off by greeting Martin in which he said, "Hi teacher." We talked and he relayed that he was having a bad day. We then talked about his bad day and about how he had gotten in trouble by his sister, and that he was getting in trouble at home. 
Having this brief conversation with Martin revealed a lot about not only Martin himself, a student who just wanted someone to pay attention to him, but also a lot about people in general, including his classmates. 
Students want to be heard and sometimes, they may not employ the techniques and coping mechanisms that we prefer (asking for help, seeking support from teacher). Some students may resort to "acting up." Maybe they're being disruptive in class or maybe they're dozing off. But instead of punishing students, labeling them as troublemakers, or sending them to the office, I thought: Why not just have a conversation, a genuine conversation? It finally clicked. I had the ability to maneuver my classroom in the way that I wanted to. No petty, punitive, punishments but rather restorative and transformative conversations. I didn't have to continue the cycle of teacher-student dynamics but rather cultivate a community and culture where conversations were used to understand and explore students' emotions. 
In a Learning Partnership Conversation, students get to hold themselves accountable and be heard, teachers get to hear their students out. 
After the conversation with Martin, his behavior persisted but gradually faded away. Often correcting himself after I reminded him. The best part was definitely not having to call anyone's parents. 
This conversation allowed me to take what is often labeled as deviant behavior and transform it into an opportunity for restoration. I began using this model of genuine one on one conversation for any difficult situation. Some of these conversations were prompted by students acting up, other conversations allowed me to delve more into the lives of my students and understand what is behind their actions. Ultimately, it gave me a window into the thoughts and feelings of my students in order to build a relationship of mutual respect and accountability. I was able to meet my students where they were social emotionally and guide them to a place that allowed for growth on both ends rather than stunting a student, punishing them and continuing the cycle of warped narratives imposed on our students. 
This growing relationship that I built with Martin was one of the glowing points of my first year teaching. I am able to see the growth of this student and the spectrum of abilities and potential that he and his fellow classmates have. 
Looking ahead into this school year, I plan on meeting with each one of my students using Learning Partnership Conversations. Each week I will check in with three of my students 1:1 and then rotate so that each student will have a week where they can talk to me during a low stakes and informal meeting to understand them as learners. Students will be able to talk about whatever comes to mind: their schoolwork, their home life, how their day was. It will be up to them.
What I learned is that Learning Partnership Conversations and check ins are not just for when students act up but rather it serves as a check in for them. Giving them that time and space to explore their feelings. I believe that by having these authentic conversations and connections, students and teachers will be able to bridge connections and create the space for active learning and genuine connections.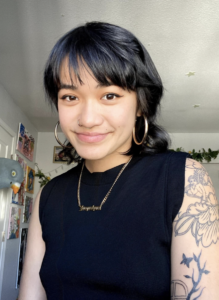 Jacquelynn Nguyen (they/them) has just completed their first (and without a doubt, unprecedented) year teaching 6th grade math and science at Montalvin Manor K-8 in Richmond, CA and is now in the process of becoming a 7th grade literacy teacher. Outside of education and teaching, Jacquelynn loves to tend to their local community garden, create art, and hang with their 2 cats and bearded dragon! 
They believe in dismantling white supremacy in the classroom as well as transforming education into a means of liberation and solidarity amongst their community.