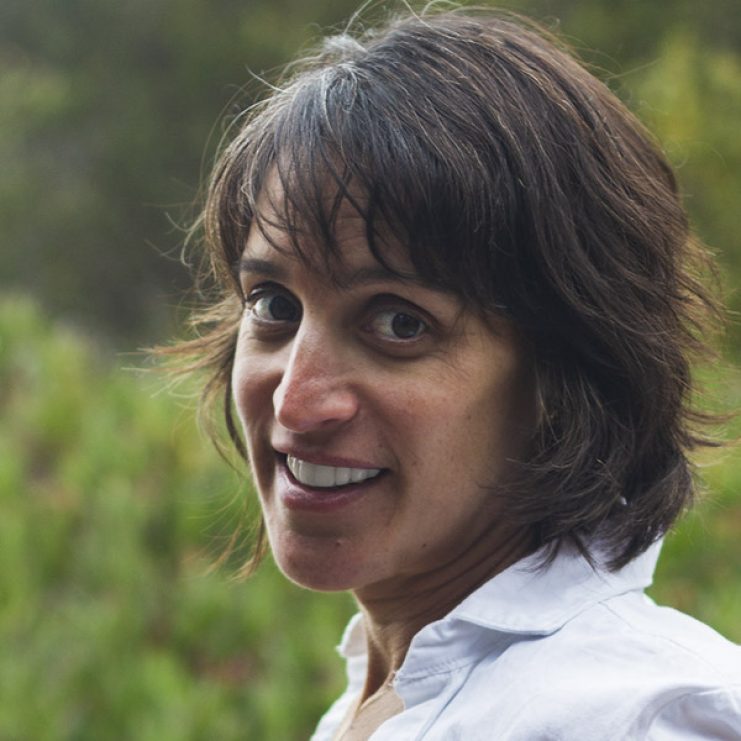 Understanding the Problem Before Finding the Answer

— By Dina Moskowitz
Teachers are huddled in groups of twos and threes, analyzing student math work and making an effort to see what students do and do not understand about their content. It's a Thursday at 2:00 pm at a small school in the Western Addition in San Francisco Unified. In a few minutes, teachers will go public with their learning.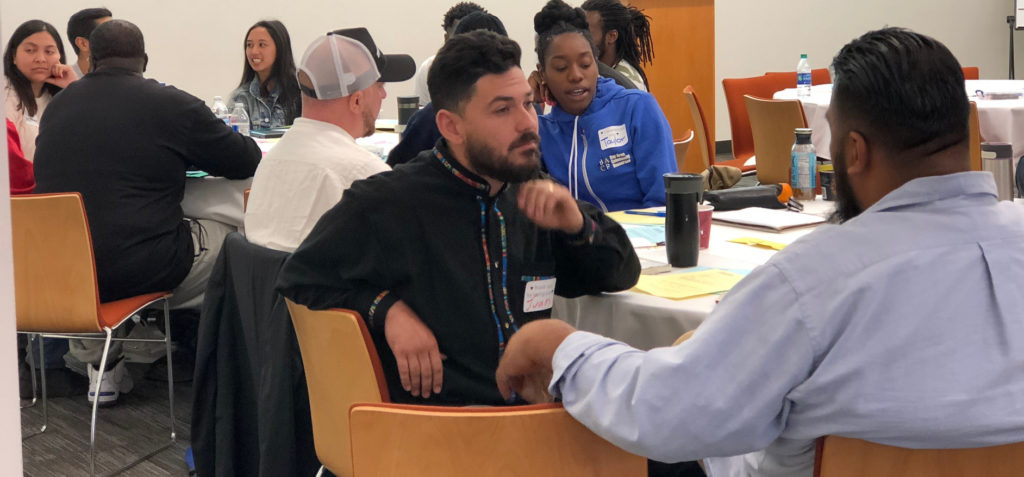 Over the past four weeks, each teacher has created a professional learning goal, a student learning goal and indicators of what success would look like for their students. They have analyzed student work to see which of their focal students have met the learning goal. Today, they will share out to the whole group their final "ahas."  
Josephine begins.
"Here was me before I started the inquiry: What am I teaching today? I don't know. What supplies will I need? Not sure. What's the goal for students? Hmm. But now, after doing the inquiry, I have a plan for the whole week, what I need to teach, what manipulatives students will use and what the learning goal is for students. So that's the good news. The not so great news is that my three focal students only partially mastered one or two of the indicators."
One by one, teachers reiterate the same point–despite increased clarity about their teaching, students were not mastering the goals that were set for them.  As we wrap up for the day teachers voice a common feeling of disappointment and frustration that their students did not meet the goals. A general feeling of failure as teachers is palpable. What was going wrong?
The power of collaborative inquiry
I had never before come out of an inquiry cycle being depressed. In my seven years of teacher inquiry, it had always led me to a feeling of excitement and hopefulness about the future. Even if (as I did often experience) my students didn't fully meet the goals I had set for them, the process of inquiry had always taught me something new. My "aha" would often come at the end where I would think, 'Oh, they can't do this, because they haven't mastered that!'  And the next year, I would build upon what I learned.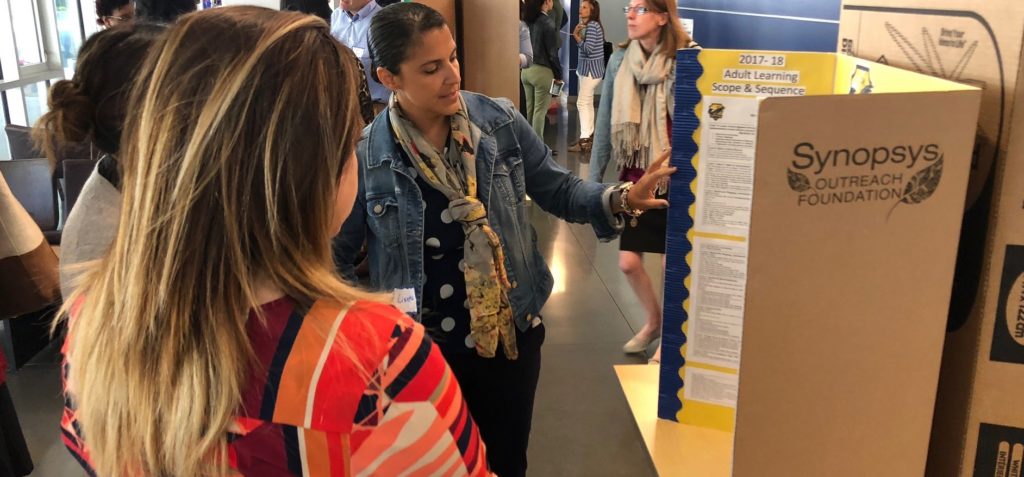 Luckily, I had my Mills Teacher Scholars Coaching Inquiry workshop that week. It was our fourth and final meeting for the year. I met with two teachers that I had never worked with. I explained what we'd been working on and then said, "So help me. Why is everyone depressed? What am I doing wrong?"

One of my group members looked at the posters closely and said, "Is this their inquiry question?"

I was a little confused. "Um, yeah. Students will be able to find an unknown in a problem (1st grade). Or, students will be able to show addition in 3 ways (Kindergarten)."
My partner thought about this for a minute and said, "That sounds more like a content goal than an inquiry question. Inquiry involves curiosity. That just sounds like what they're required to teach."
Aha! Brilliance right there in my small group. Partners who had never met my teachers, never heard about my work before, simply listening closely to me talk and analyzing my artifacts that I had brought with me. We went on to discuss the challenge more fully. The vulnerability, trust, support, time to step back that were evident in this group allowed us to have an honest, yet supportive conversation.

By the end of the day, I had my usual euphoria at the close of an inquiry project. Aha! We weren't doing inquiry. Not really. We were mostly using a data-driven model to try to get students to a stated curricular goal. I needed to rethink how I was doing inquiry with teachers.
How Do I Teach Teachers to Do Inquiry?
As an instructional coach I have multiple goals: Help teachers understand their content. Help teachers understand constructivist teaching pedagogy. Help teachers analyze how their students are doing with the content. Help teachers make shifts based on our analysis of student learning. And theoretically, all of this leads to the biggest, overall goal: BRING UP STUDENT ACHIEVEMENT. Let's not pretend I'm there for any other reason. Our scores are low. Our students underperform and regularly leave our school below grade level in reading and math. I'm funded to be at this school to change that.
So, how do I do all of that, and teach teachers an inquiry process through which, I believe, a lot of this can happen? All in four hours a month? With teachers who have wide-ranging backgrounds, abilities, years of teaching experience and understanding of student learning?
I figured out the problem, but not the answer
So, in a way, I feel a little like my teachers. After my year-long inquiry into teachers doing inquiry, I now have a better grasp on where we are and where the challenges lie. That actually is progress, because, at this time last year, I thought, 'We're going to do inquiry and this is going to make change for teachers!' Now I understand that if I want teachers to do inquiry, I need to help them shape a real inquiry question and guide them through a process of allowing teachers to better understand their students' thinking, which will lead to a shift in practice and ideally improved outcomes for our students.  What I'm working on now is what that looks like going forward.
When I think back to Josephine and her feeling of success at simply learning to manage a new curriculum, understanding how to be prepared for a full week of teaching math among the many other things she teaches her Kindergartners every day, and her willingness to shift her thinking around what it looks like for a Kindergartener to understand mathematical concepts, I realize, we made great strides in a year. They might not have gotten to the goals they set. And, We didn't get to the goals I set. But, now I realize that we need to begin to lay the foundation for adopting an inquiry stance on a regular basis. I was once told by a parent of a friend of mine to keep living the questions. So that's what I'll keep doing.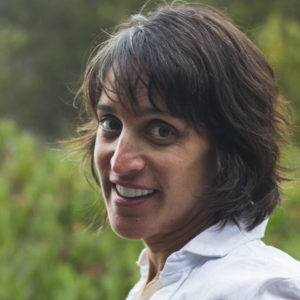 Dina Moskowitz earned her teaching credential and Masters in Education from Mills College.  She has taught in a variety of contexts for the past 15 years. She currently works as an Instructional Reform Facilitator, coaching teachers and helping to support the achievement of students at Cobb Elementary in San Francisco Unified School District.  She has participated in Mills Teachers Scholars for six years, five years as a teacher and one year as a coach. When she's not working, she can be found sewing, knitting, running or hiking throughout the Bay Area.