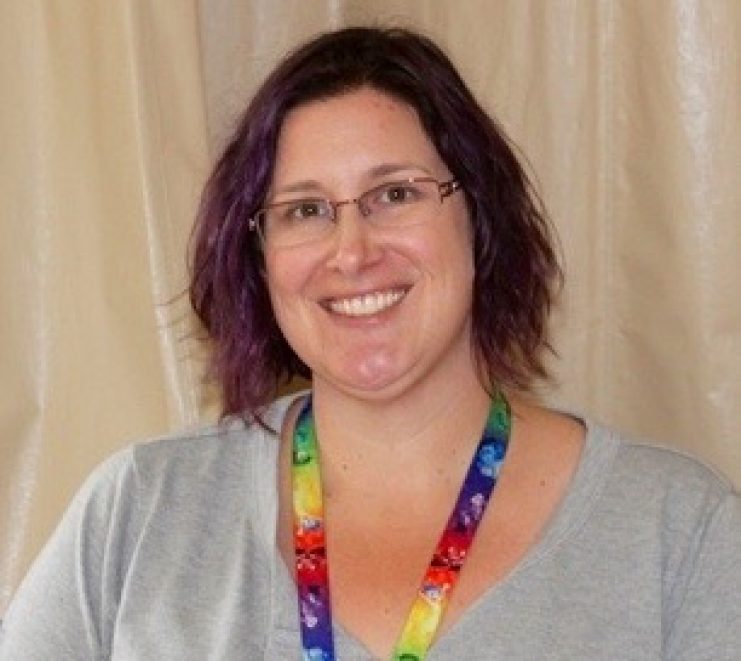 Finding the Balance: Data Collection in a Play-Based SDC Classroom
By Nicole Kelly
"The great thing about play is that it totally involves the whole personality of the child…attitudes, character, and emotions. It is the carry over from intellectual activity to emotional involvement that is the true characteristic of a complete education. … It is the expression of children's urges to find out and discover for themselves how to live, how to be." – N.V. Scarfe, "Play Is Education"*
Not Enough Play
In early September, I looked around my special day class preschool classroom for students with mild to moderate needs. I saw students working one-on-one with staff members on tasks related to IEP goals: identifying and matching colors on a puzzle, improving their hand grasp while tracing shapes or their name, practicing counting with 1:1 correspondence. I saw three-year-olds in various play areas around the classroom who needed help learning how to share, take turns, and wait, with too few staff members to assist them. Many students' free choice time was being spent on 1:1 data collection, and not enough time was being spent on helping students successfully learn to play.
I teach a preschool mild/moderate special day class (SDC) in San Lorenzo Unified School District. Our goals are to help our students develop school-readiness skills, reach developmental milestones, and acquire the speech and language skills necessary to be effective communicators. There are numerous aspects to teaching children with special needs, but the driving force of any SDC is the Individualized Education Program (IEP), as it determines what skills each child needs to access in order to meet their educational goals. I must admit that I have always complained about the IEP data collection process, feeling that there is too much to do in a short amount of time. How can we collect data on so many varying goals on so many students? How do we set aside time for play? Balancing IEP data collection requirements with children's developmental need for play is the most difficult aspect of my job. I wanted to know: what can data collection can look like in a play-based SDC classroom?
To start my inquiry, I interviewed my staff, asking for their perspective on what they would keep or change about our current data collection process. While there was strong support for 1:1 data collection because it gave us valuable knowledge of where our students were in specific learning areas, staff also reported feeling that "what should be happening wasn't happening," and that was play. The interview revealed that all classroom staff members felt similar regarding the need to prioritize opportunities to support play in our classroom.
Finding the Balance
My staff and I decided to collaborate on the goal of collecting IEP data through a more natural, play-based approach. If data collection occurred during free choice play time it was during moments of play led by the children, and not explicit 1:1 work. Classroom staff worked together to create new data sheets that we hoped would streamline our data collection efforts. I made a table of every single goal area and put students' names throughout so that we all knew which child had which goals. By March, there was no 1:1 task-based data collection on IEP goals occurring during free choice play. Rather, classroom staff played with students and watched for opportunities to collect data in a more holistic and natural manner. For example, if students were stacking Lego-type blocks, a staff member might ask them to stack the red block on top of the blue block, or the green block on top of the yellow block. Now the child was playing with blocks and also identifying colors and incorporating concept vocabulary into their play. If more students joined, the staff member would add working on self-regulation skills as they supported children in sharing, taking turns, and learning to wait. In this video, I work with a student in this intentional way.
Worth the Challenge
In March I conducted a follow-up interview with my staff regarding our inquiry project. Not surprisingly, they still felt like data collection was a lot of work, and it was hard not to utilize free choice play time. They felt it created a heavier burden during the other times of our day. But they were gratified to learn that between the November to March progress reports, all students demonstrated at least a 30% increase of play-related IEP goal success, and four out of six students completely met their play-based IEP goals. (Typically, most students need until June to reach these goals). After learning about this amazing progress, my staff agreed that we could work around the "burdens" of our new data collection system. I am left with a hope and determination to maintain abundant play-based experiences for our students, despite what may feel easier, knowing that they enable us both to collect the data we need and also to be effective, responsive educators.
*N.V. Scarfe "Play Is Education" in Childhood Education, Vol 39, Issue 3, 1962, pp. 117-121