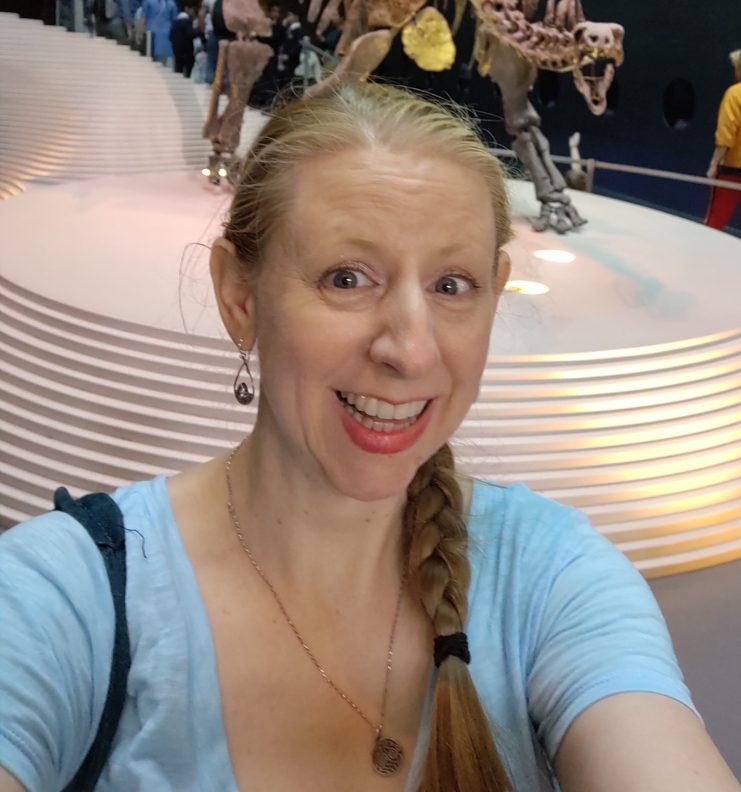 Striking Balance as Department Chair
I hate meetings.  This is not a secret; I'm always happy to share my feelings on the drain that meetings affect upon me.  The torture of sitting and listening after a long day.  The four o'clock fog.  The indignity of adult Think Pair Shares.  So, I have quite an internal conflict at finding myself having to lead them.  Now that I am the World Language Department Chair at De Anza High School in West Contra Costa Unified School District, how do I make a meeting not feel terrible to my team?  How do I make them feel like they're not wasting their time?  How do I make meetings feel useful? 
To be the leader I wanted to be, I first thought about the rare meetings that I didn't hate. I prefer meetings when they are small.  It is wonderfully convenient that my department is the smallest one on campus with only 5 members.  Other things I like are meetings that: 
Feel more conversational than like directives from on high.

Address real issues and not the sets of data points that get rehashed to death every year without any growth.

Are lively, and don't feel like the energy is being sucked out of the air.  
I suspected the other members of my team felt similarly.  At first, I made agendas that tried to be comprehensive. I gave my team members time to voice their concerns and their feelings about their teaching journeys.  I also devoted time to discussing and working together toward our department's goal.  This goal, agreed upon as a group, is an extension of our Instructional Leadership Team's (ILT) goal: To give more opportunities for academic conversations.  In our department, encouraging academic conversations is a matter of getting students to have conversations in the target languages– either Spanish, French or Mandarin.  Once they can feel comfortable using their new language for very simple conversation, then we can teach students to have deeper conversations in these languages, using, for example, questions on the Depth of Knowledge chart. 
Getting my department members to strategize our department and school goals was more difficult than expected.  My team wanted more room in our department meetings to talk about difficulties in the classroom and were much less interested in academic conversation strategies.  This is what then drove our meetings, and as a result, my agendas got simpler.  I allowed my team members more room to voice their feelings, needs, and questions.  As a leader, I felt this was only fair.  It was an extremely difficult and stressful year, and our department, had its fair share of problems;  Some of these were:
No textbooks for certain Spanish levels

Class size overages

Many challenging behavior problems

No teacher for all Mandarin classes
It also felt important to give my team members the air time to express themselves because there is no real outlet for this available to them structured into our school's administrative plan.  It's an important emotional and mental health issue for us.  Teachers need to feel heard.  
So I let them be heard, and they seemed to enjoy our discussions more.  Eventually, I stopped creating agendas altogether.  Though I would always squeeze in a check for how often teachers were implementing target language conversations in class in order to keep our larger goal alive, this was not the topic they were interested in. They always seemed annoyed when we had to stop talking about what felt relevant to them and discuss something that felt more like a nebulous directive from on high.  I sympathized, but as a member of our instructional leadership team, I had a set of goals to accomplish, and their goals were only a Venn diagram with mine.     
When I'd come to our ILT meetings–led by Lead By Learning, I'd feel embarrassingly unprepared.  I'd be asked for data that showed my department progressing toward our established goal, and feel like I had nothing really to say week after week.  On the one hand, I'd have department meetings that addressed my department's needs, but on the other, I wasn't getting them to buy into the goals of further developing academic conversations.  As teachers who feel well cared for are most effective in the classroom, both are needed for our students' academic growth.   
One of the epiphanies I received from our Lead By Learning meetings was to broaden my idea of what constituted data.  Data can be anything.  Conversations, casual observations, a brief check-in in the hallways could all be considered "street" data to help me understand, analyze, and share my department's progress.  It didn't solve all my problems of how to give my teachers the air-time they needed while shepherding them toward better and deeper target language conversations, but it helped me negotiate a kind of middle ground.  It allowed me to at least gather informal data on my team's use of academic conversations in their classrooms, without having to hijack their needed discussion of other matters.  While I surmised that their growth in using academic conversations remained on a large plateau, they seemed mainly content with their students' growth and development.  
In our last department meeting, I gave out a Google Form survey and asked my department team how they felt about my leadership this year.  I got three out of four responses. 
⅔  said they enjoyed our department meetings very much and felt they were useful and helpful. 

1 said they came away energized by them.  

1 felt their needs weren't being fully addressed.  

1 wanted a more detailed agenda. 
Using this data next year, I will go back to writing more detailed agendas and making a better point of sticking to it.  I'm still learning to balance the tasks of helping my department members navigate the missiles this job throws with helping them grow in using academic conversations to germinate our students' growth.  I'm looking forward to encountering new ideas to support the teachers and our students to travel beyond this year's plateau.   I'm okay with a mercurial conclusion to the story of this year.   After all, we are all learning as we lead!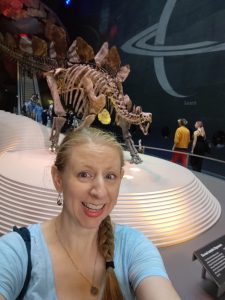 Jennifer Hansen has just completed her 7th year at De Anza High School in Richmond, and her 22nd year teaching for the West Contra Costa Unified School district.  She has a B.A. from UC Davis in English and French, an M.A. from San Francisco State University in Theater, and her teaching credential comes from Cal State East Bay.  When she is not in her classroom, you can find her either traveling abroad, or on a trail, dining with good friends, delighting in the arts, absorbed in a book, or just hanging out at home with her cat.