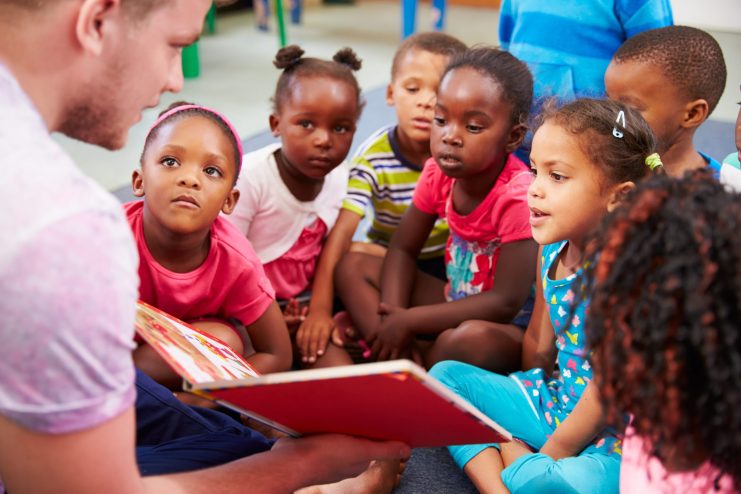 We Could Learn A Lot From the Littles
Several years ago, I was walking down the primary grade hallway and popped my head into a kindergarten classroom. A group of about 5 kindergartners was actively moving around gathering materials while the rest of their classmates were working in stations. I watched as the littles gathered very short straws used for milk cartons and sporks and taped these together. They told me that one of their classmates had flung a sticky hand  he had gotten from the treasure chest and it was stuck on the ceiling. I looked up and the bright green hand appeared to be far out of reach. Their teacher rushed over to me and apologized. She feared I might reprimand her for letting her students do "whatever they wanted." 
As the principal, my reaction was the complete opposite of what the teacher feared. What those kindergartners were doing was exactly what I hoped to cultivate in all classrooms: self-discovery, problem-solving, cooperation, and critical thinking. The kindergartners saw a problem and used the tools they had access to, to attempt to solve that problem. They listened as different members of the group offered solutions and then got to work. They were only able to do this because their teacher had created the conditions for this higher-level thinking and collaboration to occur. 
I spent my teaching career in a middle school English Language Arts class, where I had the profound privilege of helping adolescents discover themselves in literature and find their voices through writing. After over a decade of teaching, I decided to pursue a doctorate in urban education and explore school leadership. I spent my 1st year out of the classroom as a resident principal through a district program that provides a year-long paid internship to learn the intricacies of school leadership. As I worked with my leadership coach and mentor principal on my leadership development plan, I knew I needed to immerse myself in primary-grade classrooms and learn how teachers facilitate the learning of language, numeracy, socializing, and emotion regulation.
It was in these classrooms that  I discovered the joy and complexity of the work of our youngest learners. Early childhood educators are amazing, and the work they do is far from easy. Their work makes everything else in education possible. I have seen preK, kindergarten, 1st, and 2nd grade teachers facilitate learning in ways that meet the needs of individual students. I have seen teachers utilize cooperative play to support students' academic growth and social and emotional development. I have seen teachers and teacher assistants structure their classrooms in ways that support student independence. The magic I witnessed in early childhood classrooms was not happenstance. Early childhood educators skillfully craft their lessons and the tasks they present to their students to support literacy, math, and exploration. 
As a principal, whenever I was "missing," my clerk knew she could find me in one of our kindergarten classrooms. Though it may have seemed like I was "hiding out," being in my kindergarten classrooms informed my understanding of what true learning looks like. I have spent hours watching young learners play and discover. They lack self- consciousness and ego. Kindergartners appear far more likely to take risks than older learners. Witnessing the discovery and learning in these classrooms has influenced my leadership.
My job as an elementary school principal was not just to support the learning of students but also the learning of adults. Through learning structures with the teachers in my building, I tried to support their experimentation with instruction to support innovation in the classroom.  For the past 4 years, I participated in Professional Learning Communities (PLC)  with The Chicago Public Education Fund, and last year, I had the honor of leading a PLC called "Maximizing Teacher Leadership and Learning"  with other school leaders in Chicago Public Schools. Being a part of these PLCs has been really impactful for me as a school leader. Like many educators recently, I felt overwhelmed by the social and emotional needs of our students and at times, I did not know if I could maintain the course, but having a community of other leaders who were grappling with the same issues helped sustain me.
As part of the work with The Fund, PLC leaders were asked to engage in Public Learning sessions led by Lead by Learning. Public Learning required me to talk through the successes and the obstacles to leading my PLC. In some ways, Public Learning reminded me of the kindergarten classrooms I spent time in as often as possible.  Public Learning reminded me and my colleagues that being vulnerable, sharing our uncertainties, and trying new things is important and valuable. Just like the Kindergarten students, I need to abandon my self-consciousness and ego and give into the journey. 
I recently left the principalship and have taken on a new role in the district as the Director of School Leader Development for the Department of Principal Quality. As I grow into my new role, I want to carry forward what I loved about watching kindergartners and their teachers.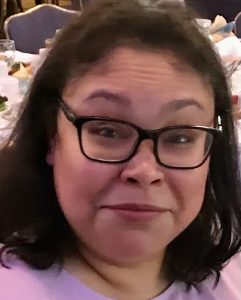 Tai Basurto was a teacher, teacher leader, resident principal, assistant principal, and principal in Chicago Public Schools (CPS). In her 20th year in education, Tai is currently the Director of School Leader Development for the Department of Principal Quality in CPS. Tai holds a bachelors degree in elementary education and a masters degree in reading from DePaul University. Tai completed her doctorate in urban educational leadership at the University of Illinois at Chicago. When not learning alongside school leaders, she enjoys reading historical fiction, spending time outside with her pug dog, and binge watching tv dramas.