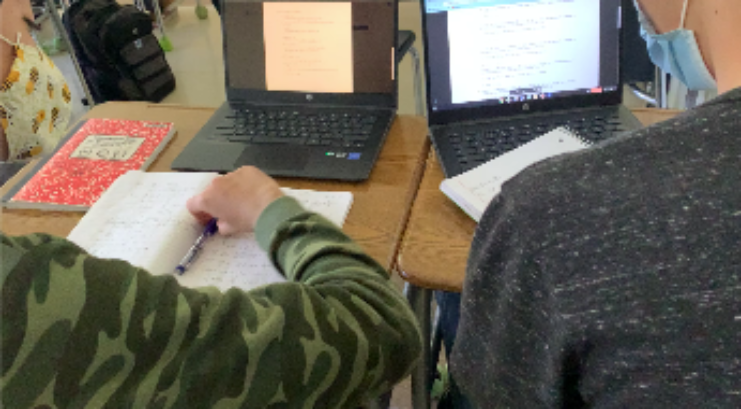 Let's Be Real, It's Not Business As Usual: 3 Questions to Reflect on During the Current Surge
What an emotional rollercoaster it has been welcoming students and families back to campus this January! Every day students, educators, and families are trying to keep up with the uncertainty of the current COVID-19 surge and adapt to the daily shifts and changes in protocols. There is not a "perfect" way to navigate this pandemic in or out of our schools.
What we do know is that we cannot continue to stick to the same script because it is not business as usual and we cannot pretend that it is. We must ask ourselves, what does equity look like at this time? As individuals, we must strengthen our collective communities to meet one another where we are and find the strength to move forward.
In our own team conversations around how to support teachers, school and district leaders, and ourselves, we continuously come back to three questions:
As we adapt to the fluidity of the moment, how do we stay humane and caring for ourselves, students, and others?

When our wells feel empty, what are the ways in which we can support one another to continue to cultivate and maintain resilience and hope during these turbulent times?

What are the small moments of inspiration or small moments of success that we can lean into and celebrate in our classrooms and schools?
In the spirit of care, we invite you to grapple with these questions alongside us – write about it, reflect on it, talk about it with a partner.
As you engage with these three questions, let's lean in together to one of Lead by Learning's key mindsets– learning is fundamentally social and emotional. Asking these questions is an integral part of the work– because if we really believe learning is social and emotional, then we must attend to the stress, anxiety, and the emotional and psychological toll of this pandemic on us, our students, and our communities in order to ground our next steps in our individual and collective experiences.