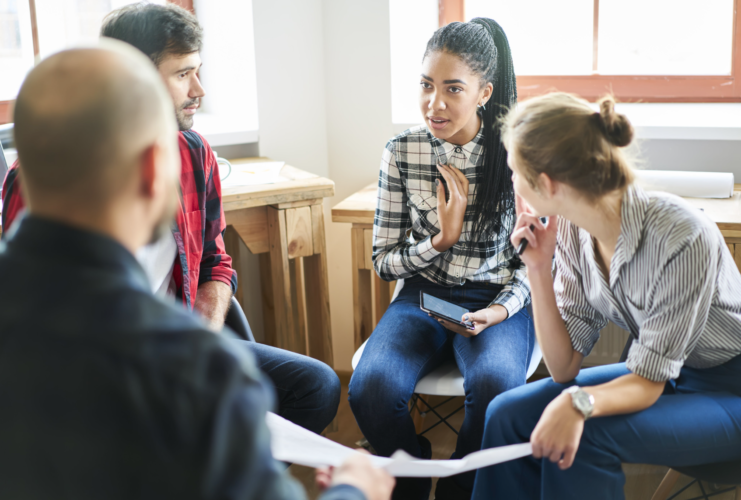 ¡Viva la Revolución!: How Covid-19 Provided Time and Space for our Department to Revolutionize our Practice
Distance Learning was a huge transition for a Physical Education Department. No more "Mile Monday" or "Try it Once" Tuesday or "Fun Friday." Everything had to be online. It wasn't just about digitizing worksheets or textbook material. It was accepting having to teach a completely different subject. It was a monumental and fundamental change for the Physical Education Department at De Anza High School.
Back in the good old days of in-person teaching, we often fantasized, as a department, about evolving Physical Education, making it "stronger, faster, higher." We wanted to not only measure physical fitness performance but also knowledge of fitness and health. We wanted equity with rigor, meaning rigor without intimidation or lack of access. But then the fires would start and the lessons piled up, we put the revolutionary manifesto away in its red locker.
However, during distance learning something was different. Our lesson plans were DONE. We survived the first semester and had the game plan for spring.  For the first time ever, we no longer needed to plan lessons and assessments or make calendars. When we all packed up for Winter Break last year and the collective sigh of relief exited our chests I knew it was time to strike as a leader. "Hey, team. Great work with all of this. I'm so glad we can put planning behind us. I think we can start tackling the bigger work we've always talked about." ¡Viva la Revolución! It was time for us to evolve our department as we had envisioned.
What I didn't realize was that we had a  tough game ahead of us. As the coach, I knew my players were ready, but they doubted themselves. Our meeting conversations always started optimistically, but would quickly take on a different tone – my team was tired. The general feedback and data showed that everything felt overwhelming, so I realized I needed to change my approach. I thrive with framing and front loading, but I was not providing that to my colleagues. I needed to throw them some softballs and give them the chance to relive our successes. Give them back their confidence to push forward because we are all-stars.
I was reminded I needed to be patient with adult learning. A mindset shift is hard to accomplish at the best of times and coming off one of the most challenging years for us as a team it was a lot to ask. My colleagues needed to be primed for the 'bigger picture' thinking we needed to do and needed time to process all of the change. I realized  that while I would like to cannonball right into the deep end as a leader, my peers prefer to wade in and take it one step at a time to be swimming in no time. 
So it was back to fundamentals and basics. I had to rethink how our meetings were structured. The organic and natural collaboration and communication we share as a team is a strength of ours, but I was sacrificing agenda and priorities to keep the natural flow. Meetings turned into venting and were less productive than I had hoped. I began to ask myself the question: How can I frame the agenda and topics to invite my colleagues to reflect on our past practice – what we valued and what we need to fix – in order to think about how we wanted to shape our future? 
I will report that training is slow, but progress is steady. Our department has had some great meetings and now we are ready for the revolution. We have discussed what Physical Education is versus what it SHOULD and COULD be. We have articulated our priorities and defined the tools/knowledge our students will walk away with when they leave our class. We are reexamining our curriculum maps and fitness standards and starting to shift to more equitable grading practices while increasing accountability for ourselves with the formalization of rubric and performance standards.
As we return to in-person learning this August, I want to make sure our revolution and work does not disappear. I am wondering how the adjustments to our curriculum will affect student outcomes and what supports my department will need. I want to continue to have more structure embedded in our collaboration time and examine more student data with my peers so that our conversations are more intentional and have clear objectives. Additionally, I am thinking about the key role Public learning will play in this process for my colleagues and myself to take next steps in alignment with our goals. ¡Viva la Revolución!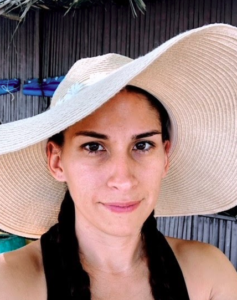 Teresa Soria is a Physical Education teacher at De Anza High School in the West Contra Costa Unified School District. After completing a BS in Nutrition from UC Berkeley and a Masters from Saint Mary's College she began her career as a teacher at De Anza High School in 2012 and has found her forever home. As well as teaching, Teresa has been the PE Department Chair and a member of the Instructional Leadership Team at De Anza for over 5 years. When she is not teaching she balances her love of running, sports, hiking, and cooking with being a single mom of two daughters, living life to its fullest.