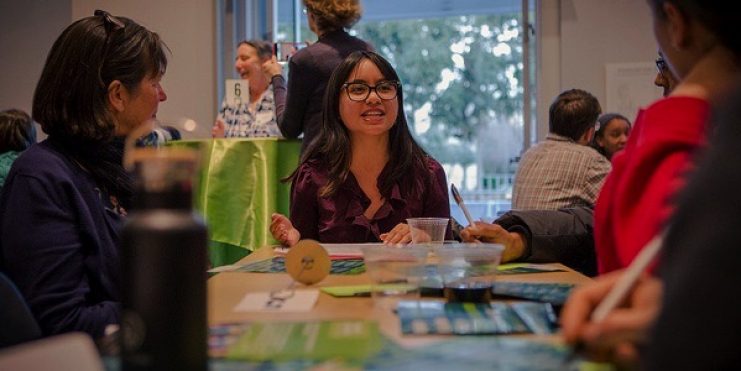 Working Towards Equity: Valuing Practitioner Knowledge
Each year for the past ten years educators from around the Bay Area have joined us at our Inquiry in Action Forum , where our teacher and leader partners go public with their inquiry journeys and the impacts of their learning. They talk about what they have learned from closely following their diverse group of focal students or focal teachers as they make shifts to their practice. They share the data they used to understand their learners' thinking and they freely discuss the impact of their decisions on learners' progress.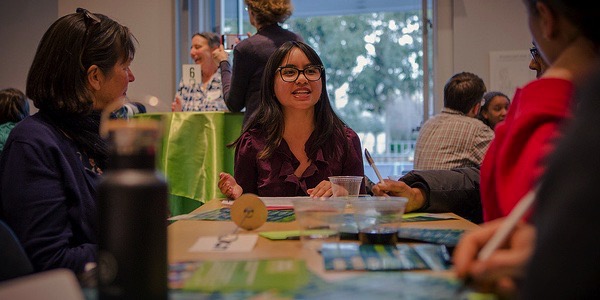 The presenters are comfortable acknowledging what they are uncertain about, they share where their decisions did not have the impact they were hoping for, and they articulating their new understandings. The inquiry into their students' learning develops their awareness of the contours of their effectiveness and they wonder aloud to their audience about how they could increase their impact on student learning. This is what it sounds like when practitioners are supported to drive their own improvement.
The question we get at Mills Teacher Scholars from leaders is  "What do I do to inspire my teachers to have this passion, curiosity, and quest for improvement?"
There is often an assumption that a tool, a protocol or hosting a convening like the Inquiry in Action Forum will be the answer– that doing something is the answer.  And doing things with tools and structures is a piece of building a culture of continuous improvement.
But the question that leaders need to ask, that is almost always overlooked, is "What do I need to value and believe in order to inspire my teachers to have this passion, curiosity, and quest for improvement?" It is the values and assumptions that the system and leaders hold that ultimately encourage the courageous work of interrogating effectiveness.
Following are 3 key values of Mills Teacher Scholars work that guide WHY we support practitioners to ask their own questions and to collaboratively build  knowledge of their particular students in their particular contexts.
Teaching is complex and uncertain work. Leading is complex and uncertain work.  Learning is complex and uncertain work.
To do the work of teaching and leading, teachers and leaders must be supported to ask questions about their learners. Their questions have tremendous value in working towards improvement. There is a myth of certainty that shrouds the profession. We reject the premise that handing out best practices is all we need to do to get to equity.  In addition to having best practices we need to cultivate and value practitioners' ability to understand their work more deeply, to adapt, to change, and to improve in response to their learners' needs.
We walk around with tremendous blind spots based on our lived experience.
To learn to see what we are blind to, we need the help of caring colleagues. In order to become aware of our implicit biases and to question our assumptions, we need meaningful data and colleagues who can supportively challenge our understandings of our learners. 
Getting to equity requires us to shine the light on students' learning experiences, not just their learning outcomes.
To really get to equity we have to spend time and energy focusing on what's happening for our students–not just measuring their proficiency,  but getting curious about their learning process and asking questions to understand what is getting in the way of their growth. Our focal student model allows this deep dive approach to become a doable task.
When Deborah Thies, one of our Berkeley Unified Early Childhood Education teacher leaders, reflected on how the collaborative inquiry work with Mills Teacher Scholars was different from their previous model of bringing in an "expert", she  replied, "We are all capable, and we all know a lot, and the approach of having someone come and lecture us didn't take into account the knowledge and experience we bring. Teachers are much more engaged with this [inquiry] method we are using now."
Each year school districts across the nation spend considerable amounts of money bringing an expert to teach teachers. While outside partnerships are crucial for innovation, what would happen if we took Deborah's Thies' advice and spent a fraction of the investment on supporting teachers to become experts on how their particular students learn?
Read Carrie's previous blog post: What Does it Mean to Create the Conditions for Adult Learning.