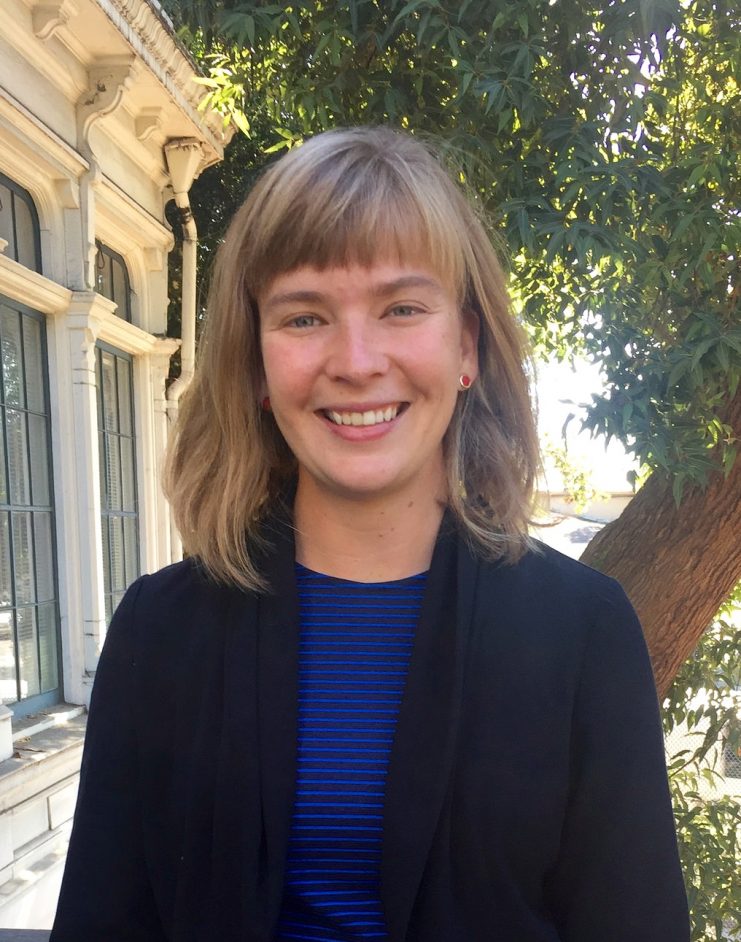 Mills Teacher Scholars Lands in High Tech
by Marguerite Sheffer, Program Associate, Mills Teacher Scholars
After attending last year's Teacher Inquiry in Action Forum hosted by Mills Teacher Scholars, my husband, Russ, was buzzed.  The kinds of conversations he saw the teacher scholars modeling were the kinds of conversations he wanted to have with his tech industry colleagues:  structured, supportive dialogues in which adults build shared understanding.
Russ and I, on the surface, do very different work. I facilitate teams of teachers through classroom-based inquiry and he is a software engineer who leads workshops on emerging technologies. However, as we walked our dogs one night and talked about his experience at the Teacher Inquiry in Action Forum, we realized that our professional goals are the same. We both want to create a safe space for colleagues to bring up questions, obstacles, or misconceptions in ways that support each other in moving their thinking forward.
Both teachers and software engineers are accustomed to a model of professional development that instructs them in how to master content or strategies.  Before attending the Teacher Inquiry in Action Forum, Russ assumed he, too, should support his colleagues' learning in this way. So to build his team's understanding of Apache Spark, a data-analytics tool, he wrote blog posts documenting  his own thinking process. He provided examples of working code. He made instructional videos. However, he found that few people watched the videos or read the posts. They asked questions about material he thought he had covered.  Something was not clicking. Simply presenting the information, however thoughtfully, was not providing enough depth of understanding to help Russ' audience navigate and apply the tool.
As we walked our dogs that night , Russ and I reflected that both teachers and software engineers need opportunities to make sense of tools and to understand how to best use them to work through daily challenges. Russ realized that the Mills Teacher Scholars' thinking space protocol could be a powerful way to help his colleagues frame their dilemmas, engage with probing questions, and make meaning together in order to build collective understanding.
Over the next few weeks, Russ designed "Spark Office Hours," interactive sessions in which he or another participant would present a puzzling scenario. The goal was not to solve a particular problem, but to learn together through questions and discussion by talking through the dilemma aloud. The team's feedback was overwhelmingly positive. Participants reported:
"Overall, these sessions are one of the best things that have happened to the field team."

"I really like your creativity in organizing a teaching session in this style. It forces people to think."

"I learned a lot more by thinking through the implementation details this way, than by having 84 slides slammed through."
To hear more about the Mills Teacher Scholars' thinking space protocol and other elements of innovative adult learning, join us on March 20th at this year's Teacher Inquiry in Action Forum.