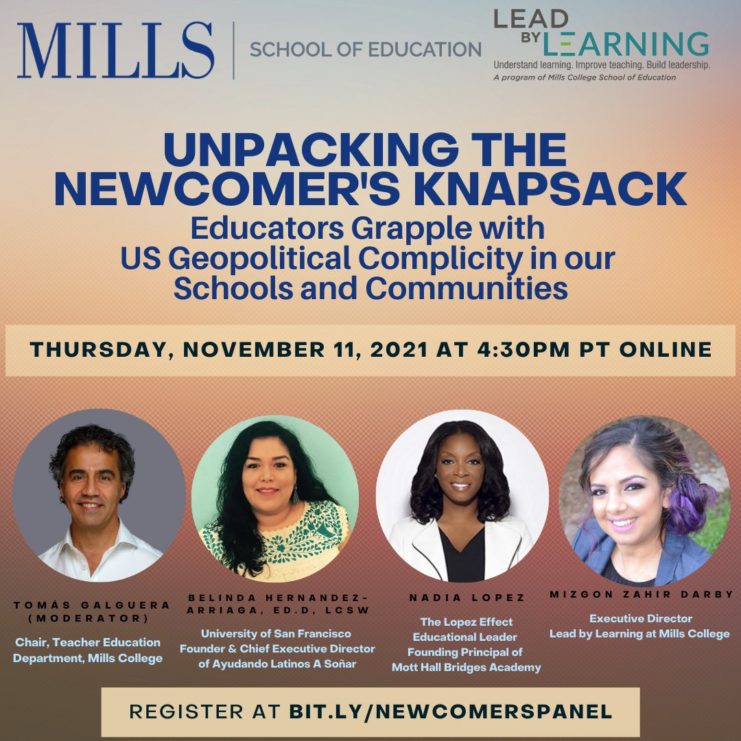 Educators Grapple with US Geopolitical Complicity in our Schools and Communities | November 21, 2021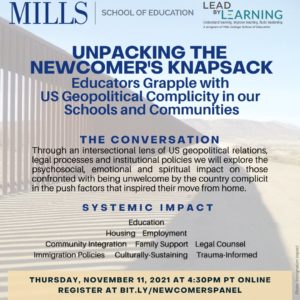 Lead by Learning is happy to be a thought partner with schools and community based on organizations on how to best respond, serve, and meet the needs of our Haitian and Afghan students and their families who are fleeing the atrocities in their home countries and resettling in the United States.  Please reach out to our Executive Director Mizgon Darby at mdarby@mills.edu to connect further.
This free webinar and conversation occurred on November 11, 2021 4:30 PT Online with the Mills College School of Education.