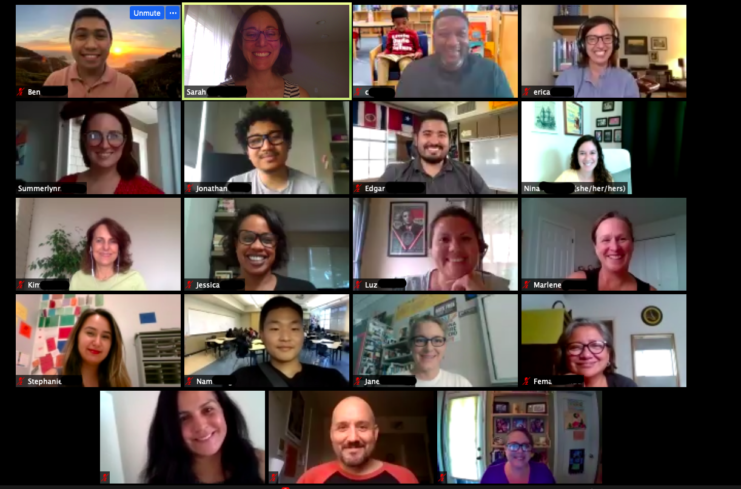 Set the Foundation for Next Year with your ILT: Customized Team Workshop
The work ahead cannot be done alone. Now is our opportunity to reimagine the kinds of schools and communities we want for our students and teachers.
This customized workshop for principals and their ILTs will support you to use what you learned about teaching and leading this year to imagine new possibilities for next year. This workshop will set the stage for you to meet students where they are and accelerate learning.
Build alignment across your Instructional Leadership Team around vision and goals so you are ready to meet students and educators where they are in the fall. Develop shared leadership, make sense of current strengths and needs, and build shared purpose around how to start to work on your learning goals for the upcoming school year. Participants will experience the key practices that support educator learning and walk away with Lead by Learning's signature tools for supporting collaboration throughout the rest of the year. 
This workshop includes
2 hours of 1:1 leader coaching
6 hours of facilitated learning with principals and ILT together
7 Lead by Learning signature collaboration tools
We work with you to schedule the workshop when it's best for you and your team (May-August). Cost: $7800.
Our workshop slots will fill up soon! To learn more and schedule this workshop, please reach out to Regional Director Sarah Sugarman at ssugarman@mills.edu.