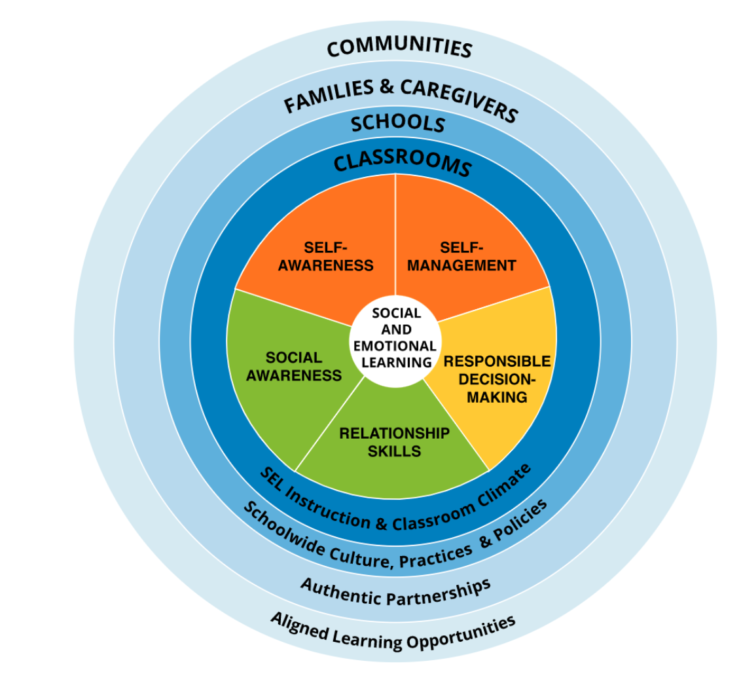 OUSD SEL Lead Learners Reflect Back and Meet the Moment
For years social emotional learning has been on the tip of educator's tongues, but not always embedded in their practice or at the top of one's mind. Educators are balancing a lot every moment of everyday. Teaching and leading during the Covid-19 pandemic has made the call for SEL learning more urgent than ever before for leaders and teachers to not just have it top of mind or tip of tongue, but at the center of their work.  Lead by Learning has been partnering with the OUSD Social Emotional Learning office to support adult learners to center SEL for the past seven years and this year with a pilot group of principals.
At their final meeting of this school year, SEL teacher leaders and principals came together over Zoom to share their big learnings, ah-has, and takeaways of this year and reflected on the question: Why SEL and Why Now?
The chat exploded with  powerful reminders of why Social Emotional Learning is critical to meeting our students where they are not just for the Fall, but everyday.
"Leading and teaching with SEL is the cornerstone for student learning! Why SEL? …because the world is hurting more and more, and acknowledging that hurt leads to healing and learning." – Michael Williams, Crocker Highlands Elementary School
"SEL humanizes kids (and adults!). SEL is both a means to academic learning and an end to itself" – Kate Keith, Greenleaf Elementary School
"If not now, when? SEL is so intertwined with self-care and care for others in my eyes, and it needs to be centered and celebrated before we can dive deep into our "book learning" :)" – Zoey Turek, Bella Vista Elementary School
"SEL isn't a thing that stands on its own.  It's how we do all the stuff, relationships, learn together, problem solve .  We want to create spaces for children and adults to be in spaces that allow for this – and SEL is the entry point." – Heather Palin, Principal, Emerson Elementary School
"SEL is the necessary foundation that academic learning is built on" -Nicholle Pierro, Horacce Mann Elementary School
"Taking care of SEL is the foundation to developing the whole child." – Shirley Clem, Principal, Peralta Elementary School
"They [SEL & Academics] cannot be separated, so when we ignore part, we build more gaps." – Cassandra Tesch, Assistant Principal, Lincoln Elementary School
"For me leading and teaching through the lens of SEL means supporting students to learn with and from each other and to take charge of their own learning." -Tyler Clark, Lincoln Elementary School
"Our students deserve to learn the tools that will help them navigate a very social world" -Allison Grill, Emerson Elementary School
"It means being a human who teaches humans how to be human in a world that routinely dehumanizes. Necessary for use to not only fulfill our true potential but to support the fulfillment of that potential of all people" -Jessica Baer, Bridges Academy
"SEL is foundational to classroom communities because we are a community building relationships. student:student, student:teacher, teacher:parents. There are a lot of stakeholders. We're all human and have our own things going on… Learning happens when we feel safe and that we belong" -Perlita Contridas, Bella Vista Elementary School
"SEL means teaching with care and compassion. It is always needed and necessary. Students need our care and compassion to learn." -Traci Grizzle, Sankofa Academy