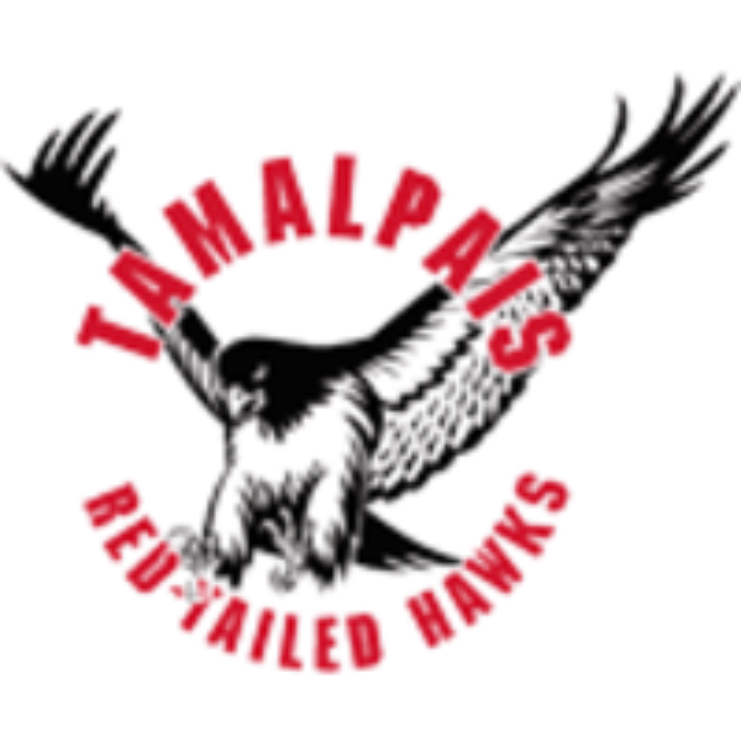 "It's like multiple first days of school:" A Principal's Perspective on Reopening
We know one of the main areas of uncertainty on everyone's minds right now is reopening. What does it look like? And, what does it feel like for students, educators, leaders, and community members to reopen in partnership?
Lead by Learning has brought educators and leaders together all year to grapple with the uncertainties of distance learning and now reopening and are committed to lifting up the learning of the year.
One of the ways we lift up learning is through our blog series Leader and Teacher Voices. Each month we feature a partner's learning. As those on the ground, closet to the work, their experiences are invaluable to moving our system forward. 
This month, we had an opportunity to sit down with J.C. Farr, the principal at Tamalpais High School in Marin County. Farr's high school was one of the first comprehensive public high schools to reopen in the state and welcomed staff and students back on campus on March 1, 2021 in a hybrid model. On April 12, 2021, Tamalpais High School moved to fully reopen.
J.C., thank you so much for sitting down to talk with us as we know there is a lot on your plate. And, we know leaders and teachers around the Bay Area, state, and country would love to hear what you have learned since reopening and how it has been at your site. So let's start with what education is all about: students. How has reopening been for them?
It has been good for them. The one thing that I said from the beginning was that we have amazing students, and I really thought that, given the opportunity, and the support, that they would rise to the occasion.
And they have. They have really worked with us and they've done their best with wearing masks. Social distancing is a bit more of a challenge, just because of how magnetic the relationships are for people at that age. But, I think it has been good for them and it has really caused them to come together and, and also have a greater appreciation for something as simple as coming to school. I think many people took it for granted; it was more of an obligation. But this experience, I think, has changed the perspective of young people, and they have a greater appreciation for school and for the adults that work with them and the experiences that they have on campus.
As you talk about students, what I hear is how important relationships are for them. Both relationships with their peers and teachers. When we talk about reopening, belonging is a big part of the conversation. How as a leader have you been holding Social Emotional Learning and belonging as central to reopening? 
We really wanted to emphasize connection and relationship as it related to reopening. And recognizing that this was a traumatic experience for students.  There would be anxiety coming into the space. And so, really creating that community within the classroom and emphasizing relationships to help students to process what they have experienced over the last 12 months has been important. And it is the same for the adults. I think there's a profound sense of grief that has come along with the pandemic, that sense of loss of what was, all the amazing opportunities and activities that helped to shape the school. And so collectively, we've had to process and really emphasize care for one another. And that means dedicating time and opening up spaces for staff to engage in those conversations to process and express their anxiety, express their concerns. 
Everyone can relate to the feeling of uncertainty this year and the tension of both meeting people where they are and also supporting your vision as a school. How have you been able to work towards your vision while still holding the other pieces?
One of the most challenging parts about this pandemic has been balance. I care about the whole child and their feelings and I have gotten more clear as a leader about why I do what I do. I had a mentor that talked to me about not being so heavy in one direction of your leadership, or you tend to marginalize other aspects of school or other aspects of leadership. She talked about the precarious equilibrium. The delicate balance of all these things that you're holding simultaneously, and trying to attend to numerous things all at once, but still being true to your values and the vision that you have. 
How has partnering with Lead by Learning this year supported you to lead in a way that feels aligned to your values and is student-centered? 
It's a recognition that the status quo in traditional education wasn't working for all students. And that we needed to create the structure that allowed for, for student experience, to come forward and come through. So creating the space to have sense making conversations and for teachers to do that level of reflection as Public Learners is important. Now, it's even more important as we move forward to maintain a space where we are focusing on learning to inform the system, and eventually, transform the system into something that is more based on the student experience and what works for them. 
And even though we are in a pandemic we have to prioritize student experience, because in the end, we are a teaching and learning entity. And that is the service that we provide. And so we have to have mechanisms and structures that allow for us to evaluate the effectiveness of what we do. Public Learning is one of those mechanisms that centers student experience  and by working with Lead by Learning we've been able to create that space.
It is so true what you shared; it is important to place student experience at the center of a system's change. We also know it can be challenging to maintain a learning stance during such a stressful, uncertain time. How have you maintained that learning stance as a leader?
Leading during the pandemic has really strengthened what it is that I value in life in regards to what is best for students. And it reminded me that there is a lot of trial and error. You know, there's been some times where we've had to adjust on the fly, based on the feedback that we were receiving at the moment. And that's challenging. It's almost like being a teacher, and you have fifth period after lunch, and you have this dynamic lesson plan that you've thought of, and you're excited, and there's a fight at lunchtime, and the kids come into class and you have to have that emotional intelligence to say, "Yes, I have this plan. But that's not where they are right now." So rather than go right into that lesson, maybe we need to practice some mindful breathing and recalibrate. Right now, it is about being in tune and getting feedback and being willing to let go of your plan in that moment to really meet people where they are and making adjustments.,
I love that analogy. As you know, one of the ways Lead by Learning supports leaders and educators to hold a learner's stance is through our practice of Public Learning and lifting up our key mindset that teaching and leading is uncertain work. As a public learner right now, what is something you are grappling with?
The notion that change is constant. As much as I would like to provide a level of comfort and certainty for people, I am realizing that we are just not quite there yet. What we're experiencing is like having multiple first days of school. You have that excitement, and anxiety for some, and are trying to quickly get re-accustomed.
And based on all of these multiple "first days of school" what have you learned about yourself as a leader? 
I think it is important for leaders to consider that this is constantly changing. And that it is important to be willing to accept the feedback. You have to be willing to pivot based on the feedback that you receive. As a leader, you have to learn  in real time and adjust in real time and be ready to pivot on a dime. Also, as an administrator, you have to position yourself as an observer and a learner. And that means having consistent conversations with both students and staff.
And I have learned that it is ok to be proud and celebrate what you have accomplished during this time. And I'm not saying that to gloat and say "look at me" but I feel proud of what we have accomplished in terms of being able to care for our students and staff. We've been able to stay together and not fracture.  And I think there was an opportunity for that to occur. And we've had to navigate these potential pitfalls and landmines that were everywhere.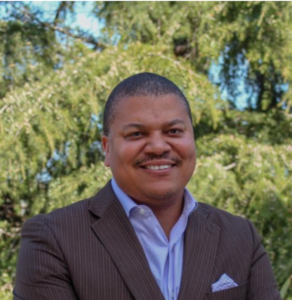 J.C. Farr is the principal of Tamalpais High School. Before coming to Tamalpais High School, he served as Assistant Principal of Menlo-Atherton High School. Prior to that he was Assistant Principal of Castro Valley High School as well as teacher and department chair in the West Contra Costa Unified School District.