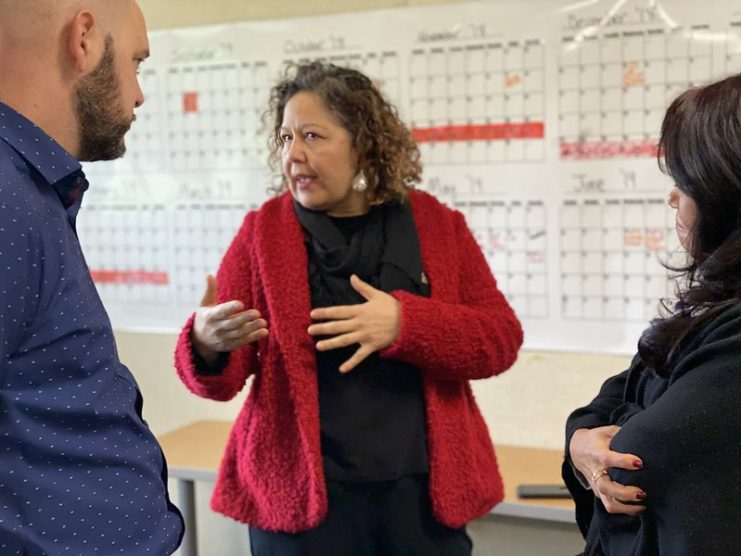 Shifting toward equitable grading practices that support consistency and rigor
"Principal Crespo, can you drop me from Ms. X's class and put me in Ms. Y's instead?" asked Mia, the third senior this week to walk into my office and ask me this question. I began to wonder what was behind these requests, and decided to look at data to help me understand. It was very quickly clear that Ms. Y was giving out more A's than Ms. X, and when I dug further I noticed that students' Advanced Placement (AP) exam scores didn't match their grades. While Ms. Y was giving a majority of A's, many of those A students were getting 1-2's on the AP exam. In contrast, Ms. X's grades were more aligned with the AP exam scores. 
I sat down with Ms. Y to share this data with her and open a conversation. She talked about her background in Special Education and said she didn't want to penalize students for not learning the same way. Her philosophy included rewarding students for effort. While I appreciated Ms. Y's open-mindedness to different learning styles, I asked her "how do you know if students are learning what you intend for them to learn?" I shared my concern with her that our desire to be culturally responsive can sometimes result in lowered expectations and standards. 
As a principal engaging in a community of practice for leaders in WCCUSD through the support of Lead by Learning, I saw this situation as an opportunity to learn how to better support teachers at my school to grade equitably. I brought the dilemma to my district leadership team as a public learner and asked how can I support my staff to be both culturally responsive and rigorous? Some educators operate under the unconscious bias that having high expectations for students of color somehow inflicts further harm to them. Writer and researcher, Pedro Noguera refers to this tendency by educators to lower expectations for students of color as the "pobrecito syndrome." This belief inflicts harm on students because as we lower our standards, students don't have access to rigorous instruction that supports their future success and they have a false belief that they can succeed and then struggle later.
Through conversation with my principal colleagues, I decided the first step to addressing this dilemma would be to partner with teachers to collectively uncover the problem. I brought final grade and AP data to my ILT to study together. Rather than telling them what I had realized, the team was able to surface through their own engagement with the data and bravely notice which students were earning As in the class and 1s on the AP exam. Then we noted a pattern in regards to students of color and we started to unearth some racist practices within our school system that we needed to confront. This experience was eye-opening for the teachers and our conversation brought all of us together in a shared quest for equity. We realized the path forward would have to be two-fold: 
We would need to support teachers in shifting their mindsets around what students were capable of, and become self-aware of their unconscious biases.

We wanted to create consistent and fair grading for our students that could serve them in understanding their own learning and set them up for future success. 
After naming these goals, the department chairs each shared the conflicting final grade and AP data with their teams of teachers. Teachers engaged in difficult and important conversations about unconscious bias and racism. This experience supported the whole teaching staff to understand why these efforts to transform our systems were essential and urgent.
This year we made progress as a staff by talking about unconscious bias in a big picture way – "We have biased practices" or "My colleagues have unconscious bias." As we move into next year, our work lies in supporting everyone to be more self-reflective and examine our own classrooms and practices to see how we are each perpetuating racism. 
My experience getting vulnerable and honest with my principal colleagues through our community of practice has inspired me to bring data-driven, honest reflection space to my staff. If we can create a professional learning environment that encourages teachers to share what is actually happening in their classrooms, what is working, and what is falling short then we can get collective clarity on expectations and guideposts for learning. My hope is that this clarity will help us align students' experiences across our various classrooms and establish equitable grading that is based in mastery rather than participation. The ultimate goal in this work is for students to have access to rigorous instruction. 
Take-aways from this year of learning
When confronted with a dilemma or a tough truth, instead of making assumptions or creating a plan in isolation as a leader,

engage teachers in sense-making alongside you

so that everyone has the opportunity to learn and improve together.

It's important to

center these conversations on the students' experience

(or data) in order to ground the conversation in reality.

It is critical for principals to model and truly step into a learning stance

if that is what you expect from teachers.

Ultimate change is about deepening self awareness

.
This article was written in September 2020, Mills Teacher Scholars changed their name to Lead by Learning in November of 2020.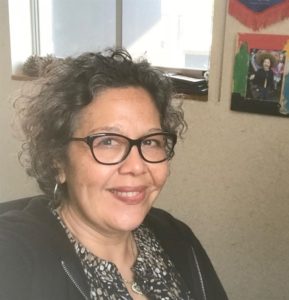 Patricia Crespo was born and raised in Los Angeles and moved closer to the Bay Area when she was accepted to UC Santa Cruz, where she double majored in Psychology and Sociology. When she decided to become a teacher, she attended Columbia University's Teachers College in NYC. After teaching English for 7 years at James Logan HS and starting a chapter of the Puente Project, she attended UC Berkeley's Principal Leadership Institute (PLI) and landed her first administrative job as an assistant principal at El Cerrito HS. After leaving ECHS in 2009, she returned to El Cerrito High School in 2018 as the Principal. Ms. Crespo spends her much-valued free time usually outside with her beautiful daughter, July.