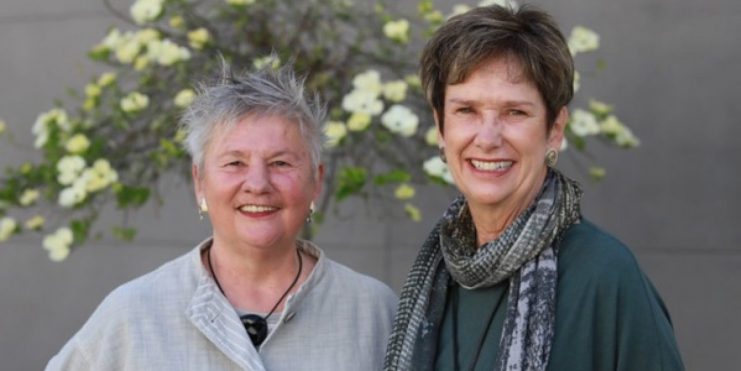 Celebrating Ten Years of Commitment to Learning and Equity
On April 18th, in honor of our tenth year of building adult learning cultures in service of student learning, we brought together educational leaders, researchers, funders and Mills colleagues for a 10th Anniversary celebration. Our inspiring British Columbia colleagues, Dr. Judy Halbert and Dr. Linda Kaser, the founders of the Networks for Inquiry and Indigenous Education, delivered a keynote address that connected all of us with the hope and the powerful opportunity held in collective, grassroots work. 
We were inspired not only by the impressive results of their 20 years of commitment to equity in British Columbia but also by the ambitious goals that the network sets for their students. Linda and Judy posed that the leadership challenge that school and district leaders face is: How do we create conditions for adult curiosity and commitment so that we can reach high quality and high equity for all learners? And in trying to get there, they suggested that instead of asking "What do I do to inspire my teachers to have this passion, curiosity, and quest for improvement?" leaders need to be asking "What do I need to value and believe in order to inspire my teachers to have this passion, curiosity, and quest for improvement?"
While broadening the view of leadership, they shared stories about their work that prioritizes understanding students' relationships to adults as foundational to meeting their academic learning goals. Schools and learning organizations in their network interview each student and ask "Can you name TWO adults in this learning setting who believe you will be a success in life?" These data are used to understand a student's sense of belonging and sense of efficacy, two factors pivotal to the vulnerability and risk involved in learning.  
We particularly appreciated hearing  the HARD goals (Heartfelt, Animated, Required, and Difficult) that schools in the Network for Inquiry and Indigenous Education adopt:
Every learner crosses the stage with dignity, purpose, and options

All learners will leave our schools more curious than when they arrive

All learners will have an understanding of and respect for an indigenous world view
Judy and Linda will be hosting a summer institute on Inquiry and Innovation for School and System Leaders as well as  a Transformative Educational Leadership program, both at the University of British Columbia.
As we reflect on the past ten years, we're excited to expand our work to more districts and schools and to help our partners close the gap between their equity goals and the work that happens in their adult learning spaces. Join us in this work in our upcoming courses and partnerships.