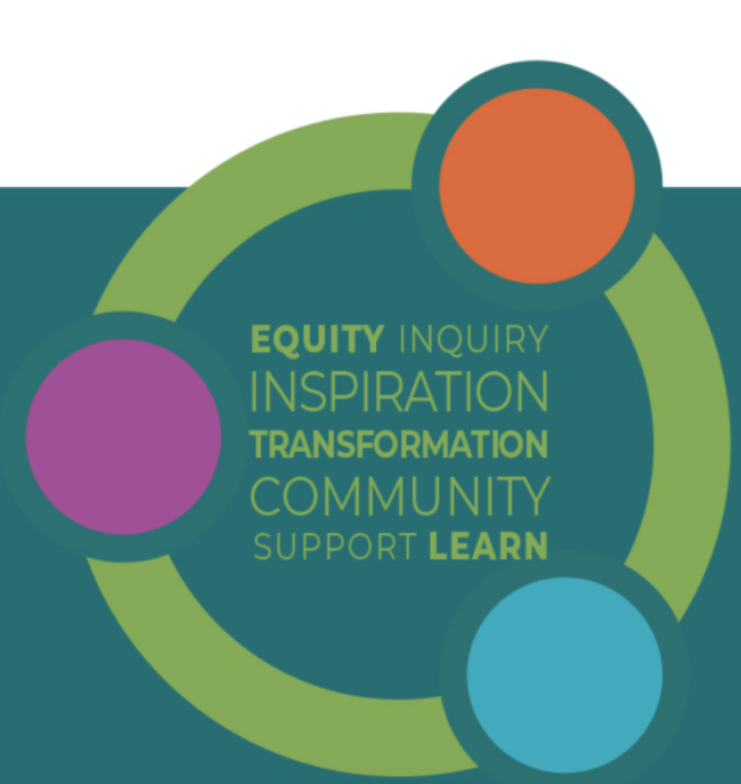 Lead by Learning Network 2021-2022
Moving forward from the pandemic year opens opportunities to reimagine what's possible. As we think about reopening schools, together we can transform practices to genuinely meet every student's needs. The challenge? It's making sense of what students need now and designing equitable ways for educators to provide for every learner. Changing the way students learn together first requires that educators learn together.
Given the many unknowns about the upcoming 2021-2022 school year, school leaders and leadership teams will need support to refine their priorities and articulate a path forward for adult and student learning. The work ahead cannot be done alone. Now is our opportunity to reimagine the kinds of schools and communities we want for our students and teachers.
Through this five-part series, you and your leadership team will be paired with a Lead by Learning coach who will support you throughout the year to vision and plan for teacher collaboration at your site that develops teachers' adaptive expertise by bringing into clearer focus what is happening for their learners. 
In this course you will partner as principal and teacher leaders to:
Refine your vision and priorities for adult and student learning, taking into account the unique challenges of this uncertain time
Use teacher learning data to deeply understand teacher collaboration needs at your site
Receive coaching by a Lead by Learning facilitator to collectively plan next steps for creating teacher collaboration spaces that lead to increased engagement and positive learning outcomes for students
Stay energized throughout the school year and strengthen your team collaboration, communication, and reciprocal accountability
Outcomes and impact:
This workshop series is designed to align with the Expanded Learning Opportunities (ELO) Grant Plan under California Education Code (EC) Section 43521(b).
More efficient and effective teacher collaboration structures at your site
Deepened and strengthened adult learning culture that goes beyond one-off trainings and instead builds internal capacity for improving instructional practice
Build teachers' capacity to effectively address learning gaps and facilitate quality and engaging learning opportunities for all students
Increase teachers' awareness of strategies to integrate students' social-emotional learning and academics
Dates:
All sessions will be held virtually on Zoom during the 2021-2022 school year.
All sessions are Thursdays 4:30-6:30pm PST:
August 26
September 23
October 21
December 2
February 3
What is the design of the sessions?
Each session will include some focused input on adult learning with the majority of the session in facilitated breakout groups to review the team's relevant data and support progress on their work plan.
Who should attend?
Principals, district leaders, and teacher leaders who want to work as a team, please join this dynamic network and learn how to boost your leadership team's effectiveness to bring about systemic change by transforming your adult learning culture.
Minimum 3 people per team.
Registration:
$425 per team member

3 person minimum

2 professional development units available for purchase at $200
**We encourage honoring teacher leaders' commitment and time with a stipend of $350 per teacher leader, paid by the site
Lead by Learning Network FAQ
Is this a Webinar series?

This is not a 5-part webinar. Rather, it is an individualized planning and sense-making space for leadership teams. Your team will collaborate deeply in breakout rooms to refine your priorities and understand your next steps for supporting teacher collaboration that positively impacts students' remote learning. 
What will support for our team look like?

Each session will include some focused input for the whole group on adult learning. Then, for the majority of the session, your team will be collaborating in your own breakout room, with an Lead by Learning facilitator with you to offer guiding questions and thought partnership, take notes, and support your team to arrive at next steps in your plan for teacher collaboration.
Will there be work required between sessions?

You will leave each session with some next steps in your plan for teacher collaboration, along with what kind of data you'll collect to help your team understand the impact of what you try. Our hope is that between sessions you will try these next steps and collect the teacher learning data that can help you understand progress toward your goals. At the subsequent session, your team will have facilitated time to dive into that data to help guide your next steps. 
Does our entire team need to commit to attending every session in the series?
The input about adult learning and the structure of team collaboration builds from one session to the next, so to get the most out of the series, we strongly encourage your team to attend every session.

We recognize that unexpected things may interfere with individual attendance from time to time, but for the continuity of your team's planning and learning, we encourage every member of your team to attend every session. 

We plan carefully for individualized facilitation of every team, so it really matters to us that you are there! 
What is the network part of the Lead by Learning Network?

We know that connecting with others engaged in this same work builds a sense of collective purpose; you are not alone as a school team, but rather part of a larger effort among a number of schools to better meet the needs of your students through attending to the conditions for adults learning at your site. Knowing that you are part of something larger can be a motivating force in your work. Throughout the series, therefore, we give you opportunities to connect with other teams by:
Facilitating cross-team conversations to build community in every session. 
Providing opportunities for teams to share their dilemmas, data, and/or next steps in front of the whole group.
Asking teams to synthesize and share their learning with one another in the final session of the series.