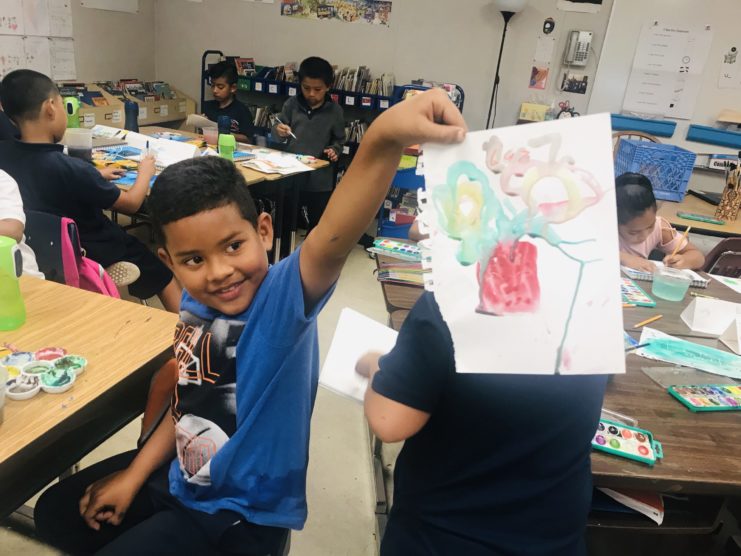 November 3, 2022: The Case for Innovative Data to Uncover Student Learning
In order to meaningfully adapt instruction to leverage students' strengths and meet their learning needs, teachers and leaders must first have a clear understanding of what those strengths and needs are. Traditional forms of data — standardized tests, grades, attendance reports — can indicate trends and historical, often predictable, patterns but do not bring into focus the daily learning experiences of the students in our care.
Join us as we make the case for an innovative approach to data that uncovers student learning rather than measuring, sorting, or ranking student achievement. Hear from district leader Shamar Edwards of Alameda Unified, principal Catherine Flores of Tamalpais Union High, and classroom teacher Eva Beleche of Oakland Unified who share a vision for using data in ways that bring individual learners' experiences into sharper focus to illuminate immediate next steps for equitable instruction.
This webinar is the first in our four-part Flip the Dashboard Series. Attend one or all four.
Shamar Edwards, Senior Director of Equity and African-American, Black, and Multi-ethnic Student Achievement in Alameda Unified School District
Catherine Flores, Principal at San Andreas High School and Senior Director of Diversity, Equity, Inclusion, and Belonging in Tamalpais Union High School District
Eva Beleche, Elementary teacher, Global Family Elementary School in Oakland Unified School District & Lead by Learning Design Partner
Join us for this free webinar to learn more about bringing an innovation approach to data to your school, classroom, and district.
This webinar occurred live on November 3, 2022.
*All registrants will receive a recording of the webinar