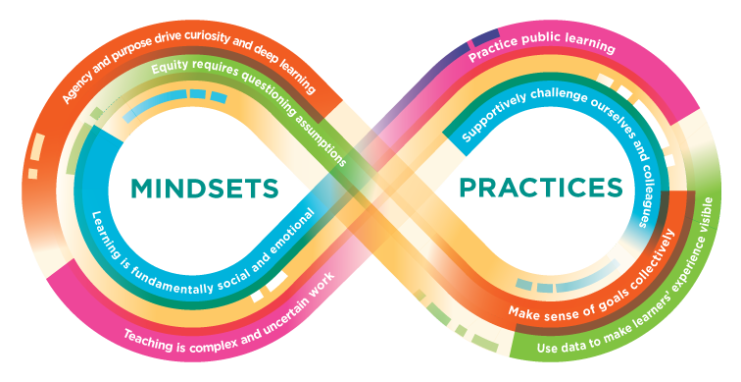 Lead by Learning is Hiring: Hybrid Budget Manager/Program Assistant
Lead by Learning is hiring.
See below for our Job Description. Interested in applying? Please forward your resume to info-leadbylearning@northeastern.edu.
---
Position Title: Hybrid Budget Manager/Program Assistant
Job status: 1.0 FTE
Organizational Relationships:
Reports to: Executive Director at Lead by Learning at Mills College/Northeastern
Partnerships: This position works closely with the Remote Administrative Coordinator
Summary of Position:
Under the supervision of the Executive Director, manage budgets for all Grants and Funds; manage Accounts Payable and Accounts Receivable; manage contracts with Independent Contractors as well as School Sites. The Lead by Learning Budget Manager is expected to exercise frequent independent judgment within the assigned areas of responsibility. This role will also be responsible to work closely with the program team on any administrative matters including setting up for meetings and events both onsite and offsite.
Essential Job Functions:
Assist the Executive Director in all aspects of budgeting, strategic planning, systems upgrade and maintenance
Lead by Learning at Mills College/Northeastern is looking for a full-time hybrid Budget Manager and Program Assistant for immediate hire. Join our team for great benefits and a learning environment! 
Budget Manager- Key Responsibilities
Assist Executive Director To:
Resolve complex internal and external questions and issues related to operations (except within financial concerns)

Handle administrative work related to the establishment of policies and procedures

Synthesize, analyze and present information for use by Executive Director

Assemble, organize and prepare data for records and reports.  

Prepare and present program reports, as needed, for Executive Director, Advisory Board manage part-time staff and  student workers 

Arrange meetings and manage calendar
Grant Management
Administrate grant proposal and grant reports to existing and prospective funders

Manage budgets for the Non-Profit, School Sites, Grants & Funds, and special projects; 

Organize transfers between budgets internally, and with external departments; 

Prepare budgets for grant interim reports and final reports 

Ensure paperwork is completed for time sensitive check requests and reimbursements 

Monitor budgets and notify director of variances 

Liaise with the school site business offices and Mills accounting office

Creating budgets for grants 
Budget Management
Manage the use of funds and other fund-related responsibilities, as appropriate 

Coordinate payments for classes, workshops, and events

Demonstrate working knowledge of database creation and management.
Systems Development
Together with the Administrative Coordinate, you are responsible for a data management within the department 

Assist in the development of new ideas and solutions for improving existing methods, systems, or services.

Systems reporting, collect data and provide assistance for various studies and reports; develop, maintain, and update record tracking systems; provide statistics and reports as necessary. Compile, edit and format complex documents such as the annual reports and grant proposals according to established guidelines. 
Hiring and Recruiting Assistance
Responsible for managing the timeline for Lead by Learning for hiring and recruiting employees

Responsible for creating PAFs for Lead by Learning employees

Orientation of new employees to Mills College Campus

Employee assistance with  Lead by Learning' conventions per credit card, personal travel, vacation and holiday time off
Human Resources Assistance
Work with the Executive Director to implement quarterly and year-end employee evaluation processes.
Program Accounting Support
Submit all business receipts and catering invoices to Administrative Coordinator 
Program Assistant – Key Responsibilities
Event Management
This role is responsible for the following functions of on-campus meetings/events:

Coordinate and discuss with Administrative Coordinator on all event details

Work with Bon Appetit or off-campus catering to provide catering needs for meeting

Liaise with Mills/NU Events and AV Team to secure meeting room reservations and requests meeting resources through 25Live

Create and maintain layout to meet event specification, communicate this info to Events Team and AV Team

Service all in-person events hosted by Lead by Learning on campus

Offsite Program Meetings

Make copies of all forms needed for meetings

Gather materials and snacks needed for off-site program meeting
This role is responsible for the following functions of program support:

Playbook mailings with note to recipient

Create Certificates at end of program year and mail to recipients
This role is responsible for the following functions of maintaining and creating procedures:

Maintain Daily upkeep of office

Inventory and order office supplies

Inventory and order catering supplies (service ware, bins, linens, etc)

Order snacks/catering for off-site in-person meetings via Amazon
Required Knowledge, Skills and Abilities, Education and Training
Minimum of B.S. or B.A., M.B.A preferred/M.S./M.A.

At least 6 years of experience in managing budgets/office management/program management

Transparent and high integrity leadership

exhibiting personal integrity, credibility, and a commitment to and passion for Lead by Learning's' mission

Demonstrated success developing and evaluating budget models, and assisting the program team to plan events.

Strong project management skills managing complex, multifaceted projects resulting in measurable successes and program growth

Ability to work with a high degree of independence and collaboration

Proficient in using technology as a management reporting tool and experience working with information technology staff to develop and implement program evaluation systems
Experience having worked with a high-performance, collaborative, constructive peer group

Strength in hiring, recruiting, managing, developing, coaching, and retaining individuals and teams, empowering them to elevate their levels of responsibility, span-of-control and performance
Strong organizational abilities including planning, delegating, program development and task facilitation

Excellent verbal and written communication skills with exceptional attention to detail

 
Physical, Mental and Environmental Demands:
Work involves considerable sitting time at desk/computer, but also entails moving about the building and campus to obtain/deliver materials and meet with people

Much of the work is conducted in a busy area; interruptions and interactions with others are common, especially when school is in session

It is occasionally necessary to lift or move somewhat heavy or awkward items

Responsibilities entail occasional evening or weekend hours 

Deadlines are a routine part of the work
This position description is not intended to contain a comprehensive list of activities, duties, or responsibilities. Additional duties may be assigned based on business operational needs.