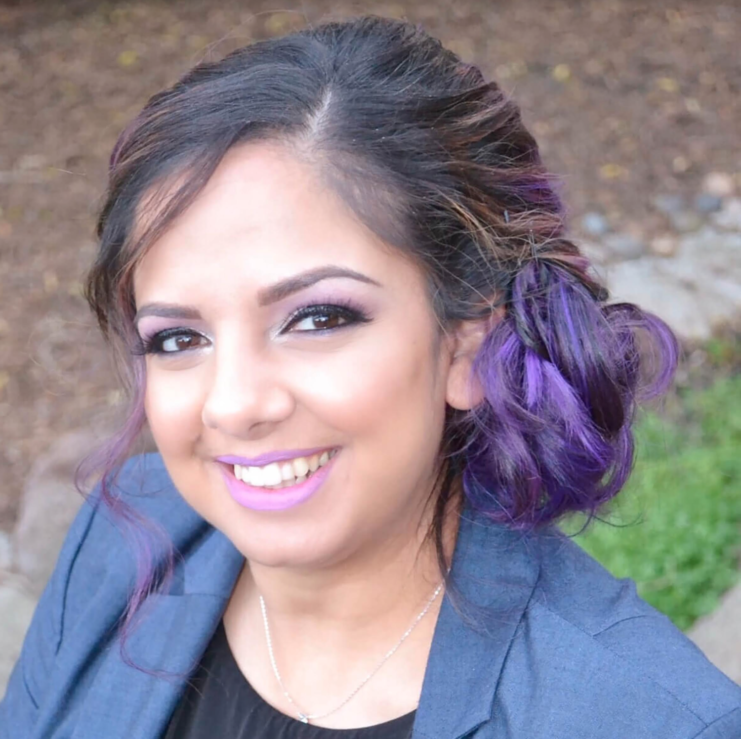 End of Year Letter from Lead by Learning Executive Director Mizgon Darby
Dear Educators, Supporters, and Colleagues;
Thank you for the work you have done this year in spite of demonstrable challenges. The 2021-2022 academic year has been exceptionally challenging. But through it all, we have seen many of you stand with strength. 
The last couple of weeks especially have been difficult. The nation woke up to yet another school shooting. And once again, we held our children, families, and students close and mourned. I remember thinking, "It's not us, what a relief that it's not us.", But in reality, it is "us." 
We are a collective community of educators and social justice warriors, and what affects one educator, one student, or one family becomes something that we as a community must pay attention to and help find a solution for before it becomes the "me". And each day we see you carry this heavy weight on your shoulders as some of our school sites battle with broken budgets, lock-downs, and gun confiscation from students with grace. We stand by you and hope that we can make a difference. 
In March of 2021, our fearless co-founder Carrie Wilson passed the privilege of serving Lead by Learning and our community of educators to me. As result of their hard work and building a reputable program that honors the opinions and experiences of our educators, we are excited to say that this year we have served the most sites in the history of the organization – 27, and next year we are projecting even more growth.
As the daughter of immigrant and refugee parents from Afghanistan, education means a great deal to my family. My sister and I were the first in our immediate and extended family to attend college and graduate school in the United States. As an Afghan-American student who was experiencing poverty and secondary trauma by my parents whose focus was on survival, it was the educators in my life that made a significant difference. As a result of great educators who guided me and believed in me, with whom I still maintain contact, I became the first Afghan-American student to graduate from Columbia University's Graduate School of Journalism. I then went on to receive an M.B.A. in Global Innovation. My life would have had a significantly different trajectory had it not been for the community of teachers, administrators, leaders, and the eco-system of educators that raised me.
My experience is not unique. In fact, this year we have seen the influx of refugees, parolees, and asylees escaping war, hunger, and poverty from many countries enter the United States. Like me, there are students with families focused on survival, and they not only carry generational trauma, but the heavy weight of their own experiences. I cannot imagine a world without all of you helping students like me thrive. Now more than ever paying attention to equity through inquiry will lead to its growth.
 Our work would not be possible without each and every one of you.
Elementary Educators;

Secondary Educators;

Teacher Leaders / ILT Members;

Administrators;

District Leaders;

School of Ed. Leaders;

Funders and Supporters; and

Student Volunteers 
Thank you for your commitment to the work of educating our future generations.
 In addition to carrying the heavy traumas of those fleeing from war and poverty, the last two years have been especially challenging. You have had to adapt to teaching during the pandemic of the Corona Virus, and the pandemic of racism. Despite these challenges that require extreme agility and juggling, and in some cases sacrificing your own mental health, you continue to persevere. Your passion for teaching and ensuring that your students have what they need exemplify what it means to be a great educator. Thank you for your service as educators and for lifting the profession and purpose we have to focus on equity.
The art of inquiry, which is the foundation of Lead by Learning programming, is the language of humanity. Inquiry creates an opportunity to effectively lift, highlight, and discuss sometimes difficult topics. Inquiry leads to cultural understanding, social justice, and so much more.
Recently, I have had the pleasure to hear stories of impact from our team. One story in particular stood out to me:
 A middle school ELD teacher in Oakland felt like he was doing "inquiry wrong". He felt like each month his data or questions were shifting. Then, with the support of his colleagues, he decided to zoom in on a key skill: compare and contrast. Noticing that his students were not growing using some of his prior practices, he decide to use an expressive and creative activity to encourage their play with language. For an entire week they played different linguistic games to use language structures and functions of compare and contrast vs. content vocabulary. This new practice was a light bulb moment for both him and his students. He recognized that English Language Development needed to be interactive, expressive, and fun for students in order for them to feel comfortable practicing language. Now, he is thinking about how he can incorporate more language play into all of his units and go beyond his primary subject of teaching social justice to teaching language as well.
The significant courage it took this teacher to question his practices is admirable. The ah-ha or lightbulb moments are key to growth, and Lead by Learning's quest to spread this very basic but critical skill is what we strive to accomplish.
As Lead by Learning moves forward, we hope to hold equity at the core of our work. To advance equity, we must innovate, share promising practices, and work together to create the educational system that lifts our educators and that all of our students deserve, a system where students are at the center – while recognizing that for far too long we haven't as a country, lived up to that promise. We can do this through the practice of inquiry. Lead by Learning will pay attention to spreading the practice of inquiry to ensure wide adoption and growth. Once again, what we pay attention to grows.
True equity means that differences in educational outcomes are not the result of differences in wealth, income, power or possessions. The significance of this idea is that the quality of education received by each child should not be dependent on the level of wealth and education of his or her family. This is to say that if a child fails in school, it is not because they were poor or had less opportunities for success than their peers. Furthermore, this means that a child's social, racial or geographic background is irrelevant to the education they should receive. Students are different in terms of what they need to reach any level of achievement. Some students have different needs than others because they may come from a disadvantaged social environment or because they have special educational needs. Simply put, nothing should hold a child back from opportunities to pursue their talents and passions. Everyone deserves the same education.
One of my favorite sayings in Farsi, the language of Afghanistan is "Drop by drop we create a river, and together we create a movement.
 In the next year, as Lead by Learning continues to grow under the School of Education at Mills at Northeastern, and we merge with a reputable national institution we look forward to wide adoption of our practices, and seeing the growth of our BIPOC group. Together, we can pay attention to our future generations of students and educators and ensure their growth. Let's celebrate together the impact we have made this year, and the impact we will make together in years to come.
With care,
Mizgon Zahir, M.S., M.B.A
Executive Director